Hemp Honey Straw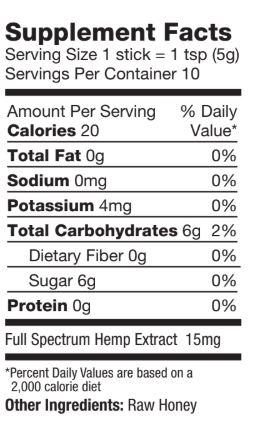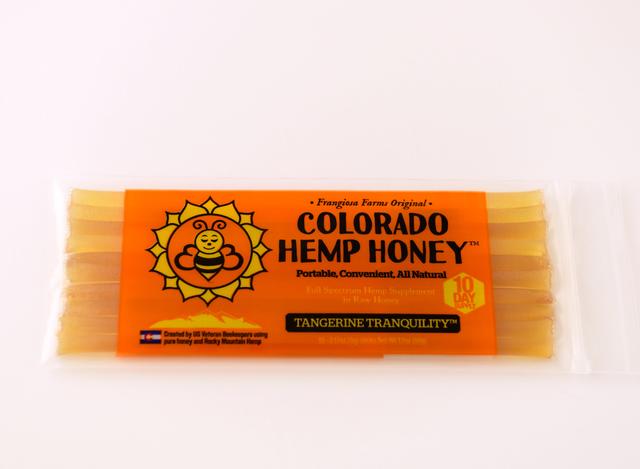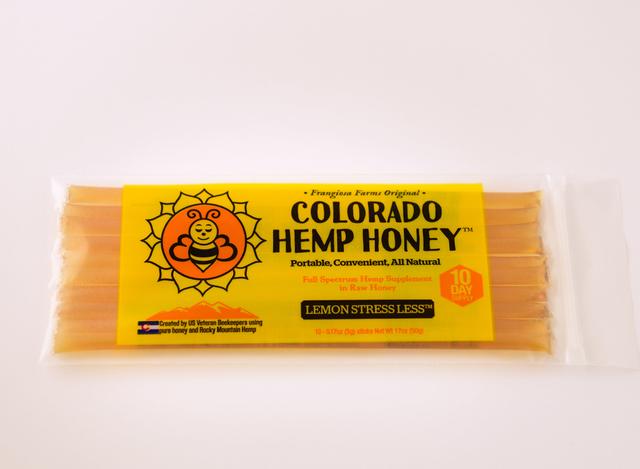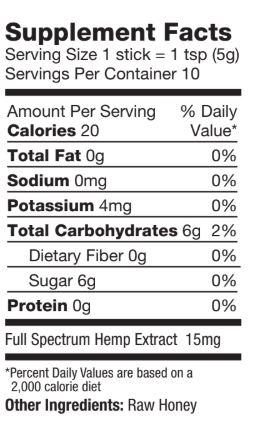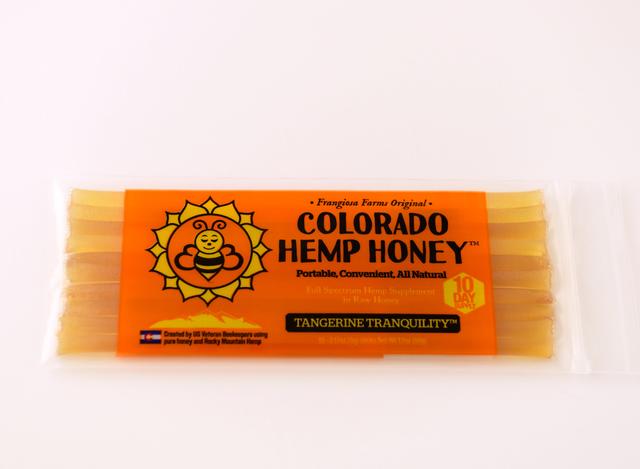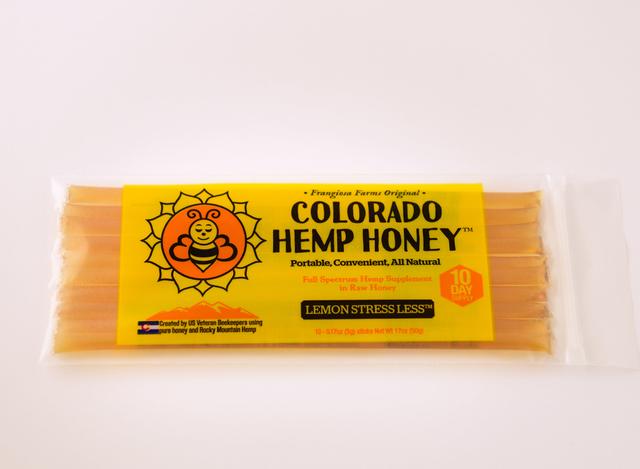 Hemp Honey Straw
Enjoy pure and raw honey, full spectrum hemp extract with naturally occurring CBD, and organic essential oils in our three 10 packs of honey sticks.
*450 mg of full spectrum hemp extract in 30 sticks combined
We have paired raw honey and Colorado grown full spectrum hemp extract to create a superfood of the highest quality.

Flavors:
Lemon Stress Less: the addition of organic lemon essential oil creates a fresh, cool, slightly tart lemon essence that sharpens the mind.
Tangerine Tranquility: the addition of organic mandarin orange essential oil supercharges you with additional antioxidants and anti-inflammation qualities and helps to lower blood sugars.
Raw Relief: enjoy the taste of raw honey and an earthy hint of the hemp extract, just so you know it is there!
Ginger Soothe: Enjoy pure and raw honey, full spectrum hemp extract with naturally occurring CBD, and ginger organic essential oil in Ginger Soothe sticks.
Colorado Hemp Honey sticks are perfect for traveling, hiking, camping, or strenuous exercise. Put one in your lunch to take the edge off of a busy day!
The Colorado Hemp Honey Difference
100% pure and raw Rocky Mountain honey.
Full spectrum hemp extract from Colorado grown hemp (plant based, non-isolate).
CBD is naturally occurring in hemp and with our full spectrum extract you get so much more than just CBD.
Naturally occurring cannabinoids, terpenes, and phytonutrients from hemp.
The hemp is extracted with a unique, reusable process that best preserves terpenes and maintains superior quality.
Triple tested for purity and potency.
Superior entourage effect.
We donate 10 cents of every purchase to Veterans to Farmers.
Serving Recommendations
All three ten packs contain 450 mg of full spectrum hemp extract total.
30 Colorado Hemp Honey sticks per pack: 30 servings, 15 mg of hemp extract per serving (approximately 1 tsp or 5 ml).
Start with one stick and wait 30 minutes before consuming another serving to gauge how your body metabolizes the cannabinoids.
Ingredients:RAW RELIEF - Raw honey, full spectrum hemp extractLEMON STRESS LESS - Raw honey, full spectrum hemp extract, organic lemon essential oilTANGERINE TRANQUILITY - Raw honey, full spectrum hemp extract, organic tangerine essential oil
Please note that additional discount codes are not available for this item as it is already discounted from our normal everyday price.
*These statements have not been evaluated by the Food and Drug Administration. These products are not intended to diagnose, treat, cure, or prevent any disease.