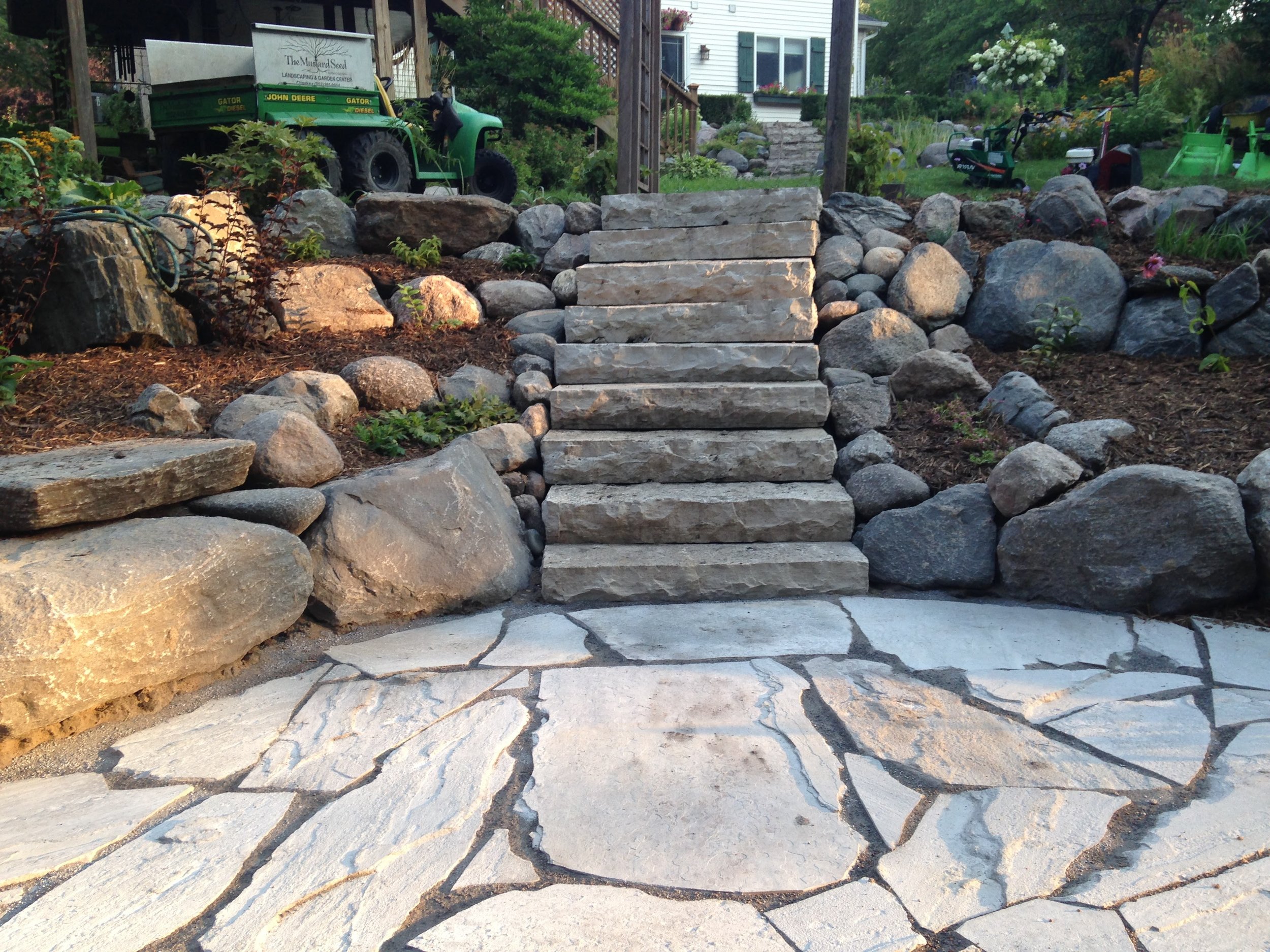 Whether you need to retain your entire backyard or simply create a raised vegetable garden, we can design and install a retaining wall with the strength and durability to last a lifetime!
Properly designed and constructed retaining walls effectively and aesthetically enhance your property's slopes and grade changes. Walls can be constructed out of a wide variety of materials such as: fieldstone boulders, flagstone, decorative concrete block and much more.
As with most things in life, you get what you pay for. Natural stone is more expensive but never goes out of style, man-made products are sometimes less expensive but they almost always look man-made. Whatever your choice, we can build it.
Our craftsmen love to build retaining walls because each one is a work of art, a one-of-a-kind!
We would be happy to help create more living space for you in your landscape, call 952.445.6555 today!